3D Printing Workshop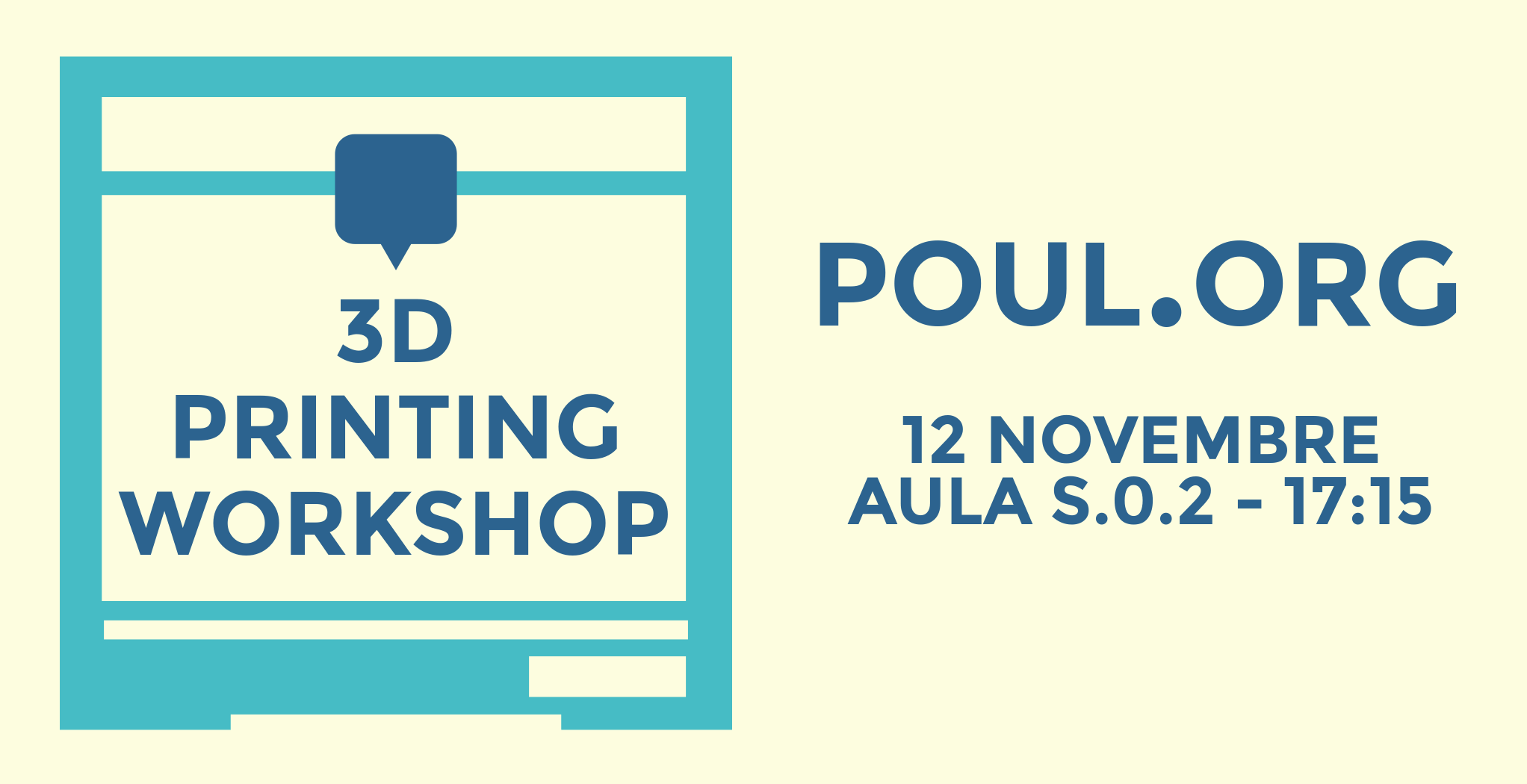 Note: Il corso è totalmente gratuito ma necessita di iscrizione, qui il link al form
Note: L'iniziativa è realizzata interamente con il contributo del Politecnico di Milano.
Warning:
Foreign students please note that this course will be hold in Italian, unless we receive enough requests; in this case we'll switch to English. Please fill
this participation form
.
Il Workshop ti porta alla scoperta del mondo delle Stampanti 3D, attraverso una panoramica che partirà dalle basi per arrivare fino alla modellazione avanzata, passando dalla costruzione della stampante e dal controllo di stampa, il tutto utilizzando esclusivamente materiale Open Source. Tareremo la difficoltà e i contenuti in base alle risposte che riceveremo dal form di iscrizione, che per questo motivo é indispensabile compilare.
Sarà utile avere un PC per seguire in diretta gli esempi, ma non é strettamente necessario; il materiale del corso verrà successivamente caricato online.
Il workshop si svolgerà giovedì 12 novembre, 17.15-19.00, in aula S.0.2.